Pimax announces and demonstrates it's ruggedized B2B focused RE Series of high resolution, wide field of view headsets at GTC 2019
---
Pimax announces and demonstrates it's ruggedized B2B focused RE Series of high resolution, wide field of view headsets at GTC 2019.

SAN JOSE, Calif.—GPU Technology Conference – 19th March, Pimax, a leading innovator in immersive virtual reality hardware technology announces a business-focused ruggedized version of its latest 8K Series of virtual reality headsets and brings samples of the new edition to GTC 2019. In partnership with Ecoplants, who focuses on 3D scanning for PBR (Physically Based Rendering) material, Pimax demonstrates the commercial VR application in the field of education and architecture and aims to bring VR2.0 to the business market.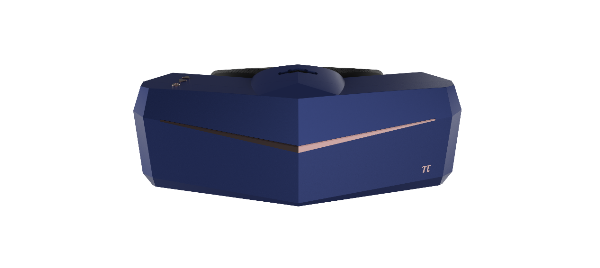 The Pimax 8K RE, 5K Plus RE and 5K OLED RE (RE stands for ruggedization) are the three models of the new B2B focused editions. While they have maintained the wide 200-degree diagonal field of view, the industry leading high resolution and the modular expandability with 2 expansion ports they are built with numerous hardware ruggedization features for commercial use and come with a dedicated support package. With the new commercial version Pimax now offers two different product lines respectively with the 8K RE, 5K+ RE and 5K OLED RE focused on commercial applications and our existing Pimax 8K, 5K Plus and 5K XR comprising the consumer line and are focused towards the consumer marketplace.
The new RE line of devices are ideal for high traffic locations that include location-based entertainment venues (LBE), educational and training institutions, high traffic venues such as museums and any application where avoiding down-time is essential.
This year, Ecoplants, an innovative tech company, is creating new tools and content that enhance Pimax for bringing VR 2.0 to the commercial market. Ecoplants is a company producing top-level 3D assets and offering customization with advanced hardware and technology to create a next-gen experience and productivity. The company focuses on 3D Scanning for PBR Material, has developed its own work-flow and technology to produce 3D models and PBR materials faster, cheaper and better than its competitors. It builds a high quality asset library and has licensed to over ten high level education institutes in China. The library includes hundreds of models of Chinese medicine, plants, furniture and related materials, targeting education, filming and gaming industries. Based on its asset library, Ecoplants also creates super realistic content and integrates advanced hardware and technology to offer next-gen experience of virtual and mixed reality for various fields.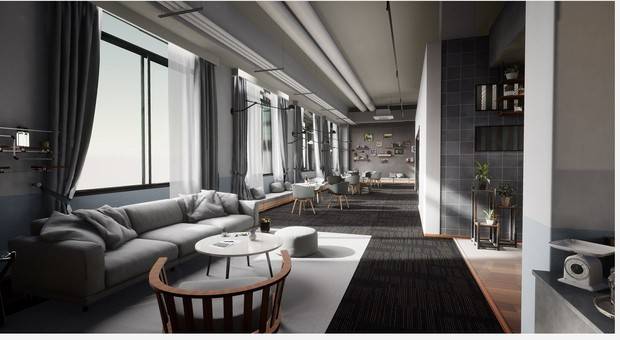 (Demo content of Ecoplants)
In partnership with Ecoplants, Pimax is presenting a commercial VR application at GTC 2019 and aims to tap into the business market of various industries. The application features in accurate hand tracking, inside-out position and rotation tracking, and top quality of interior design with PBR materials produced by Ecoplants.
Kevin Henderson, Head of US Operations and Spokesperson for Pimax VR, said: "With the announcement of our new RE series, our goal is to redefine the value proposition for ruggedized B2B VR headsets to encourage and promote powerful commercial use cases together with our current and future customers. We believe that in partnership with more innovative companies like Ecoplants, we will be able to achieve the goal of delivering VR2.0 to the business market."
---
Pimax is co-exhibiting with Ecoplants at GTC 2019, Booth #1716 at San Jose Convention