5K XR Headset Only

Estimated dispatch within 3 days
Estimated dispatch within 3 days
Product Separate Delivery Reminder




Due to the products in the Bundle are not in the same storage location, so they will be delivered separately. If you receive one of them first, please don't worry. We will provide you with tracking numbers of all separately shipped products

Price Match




The promotion is also valid for the orders generated within 1 month before the start of the activity.

Tax




The price does not include any taxes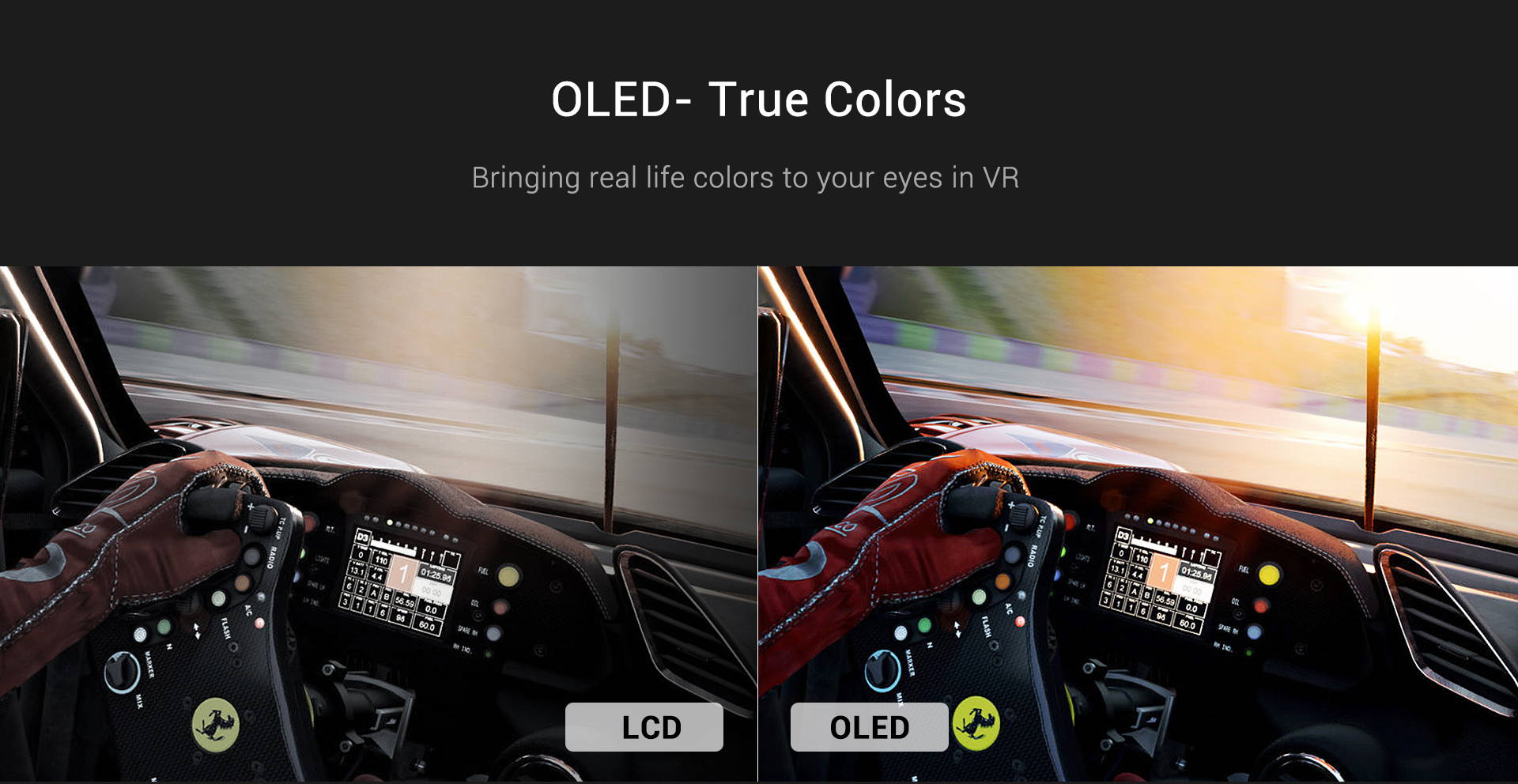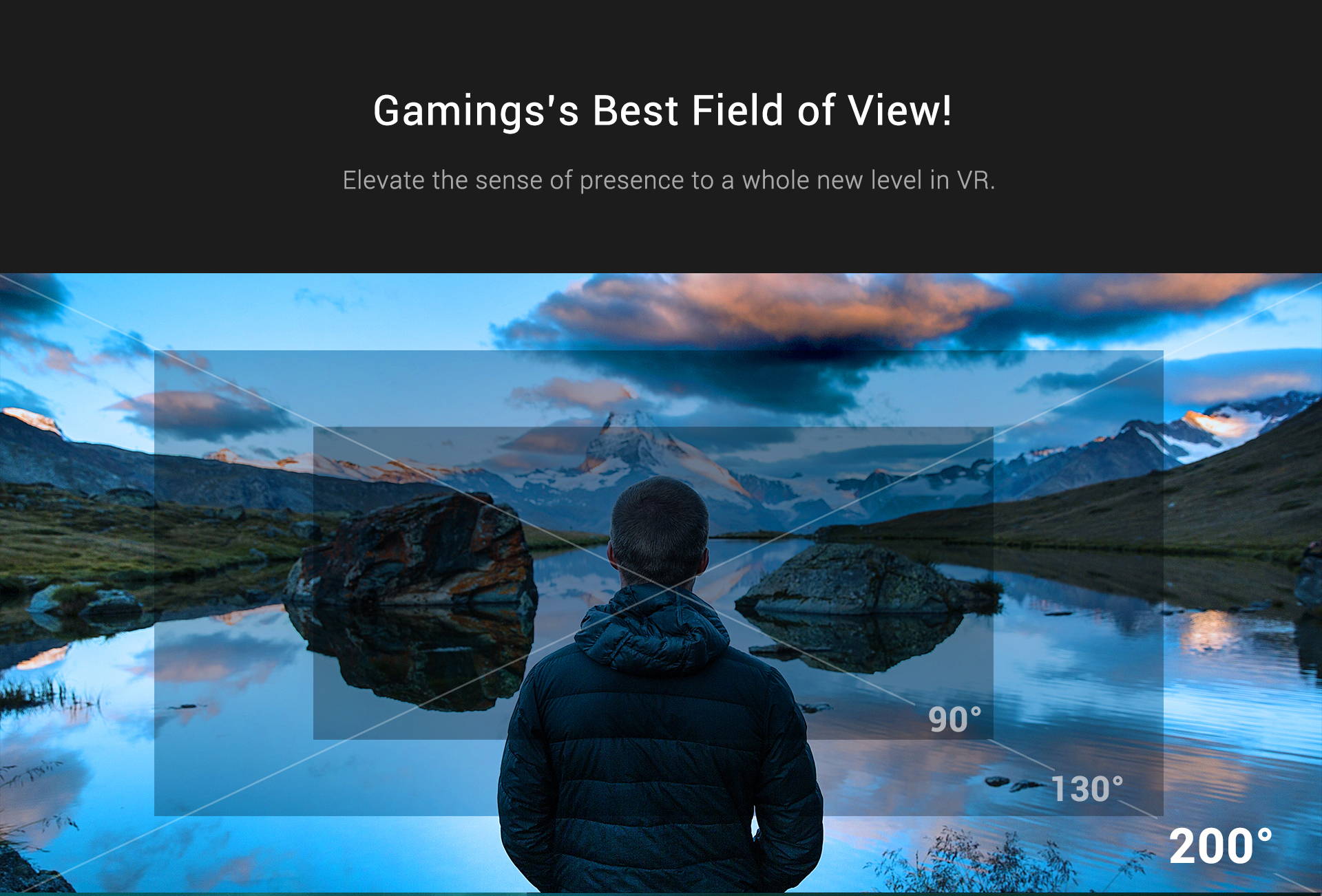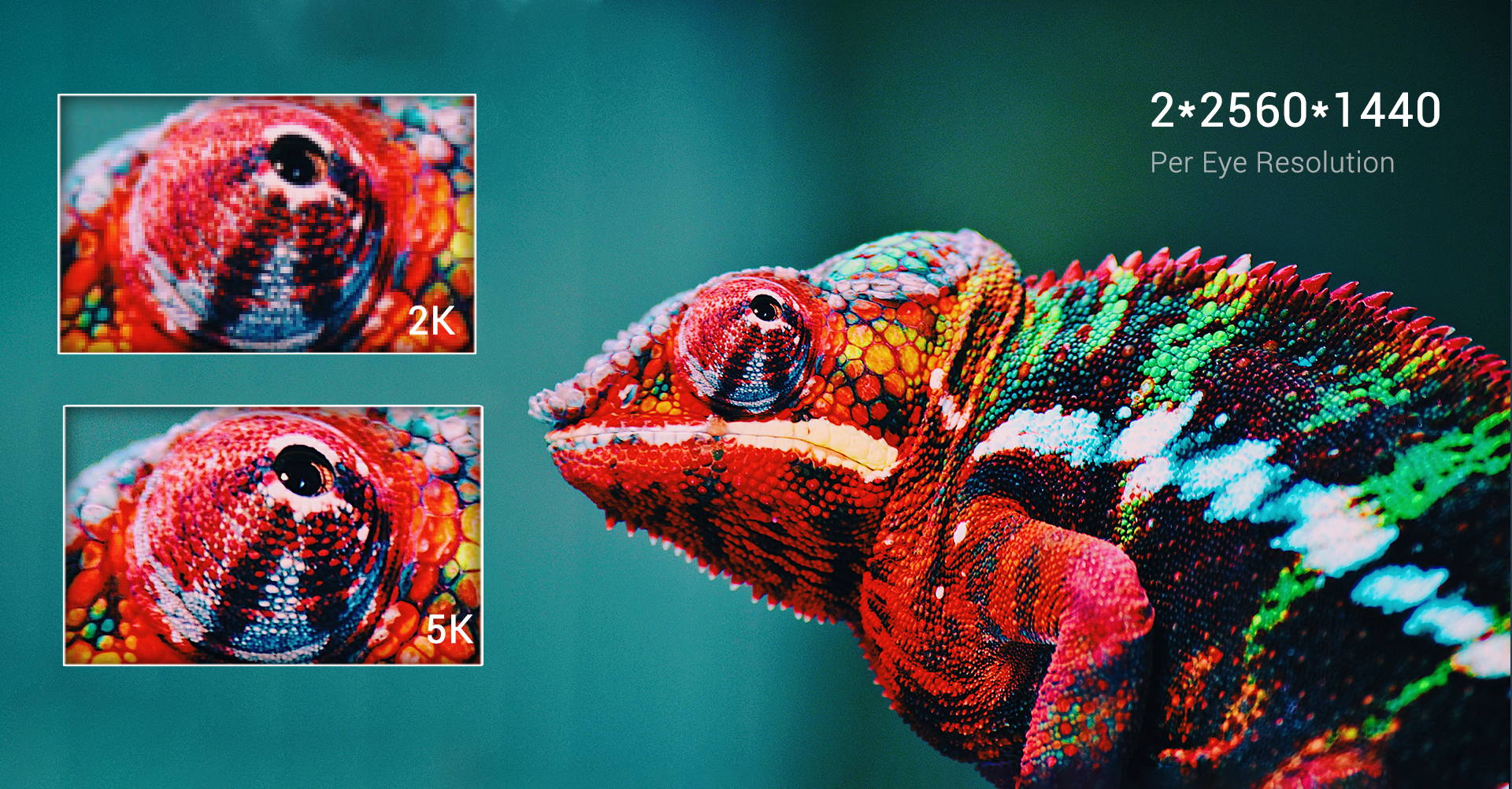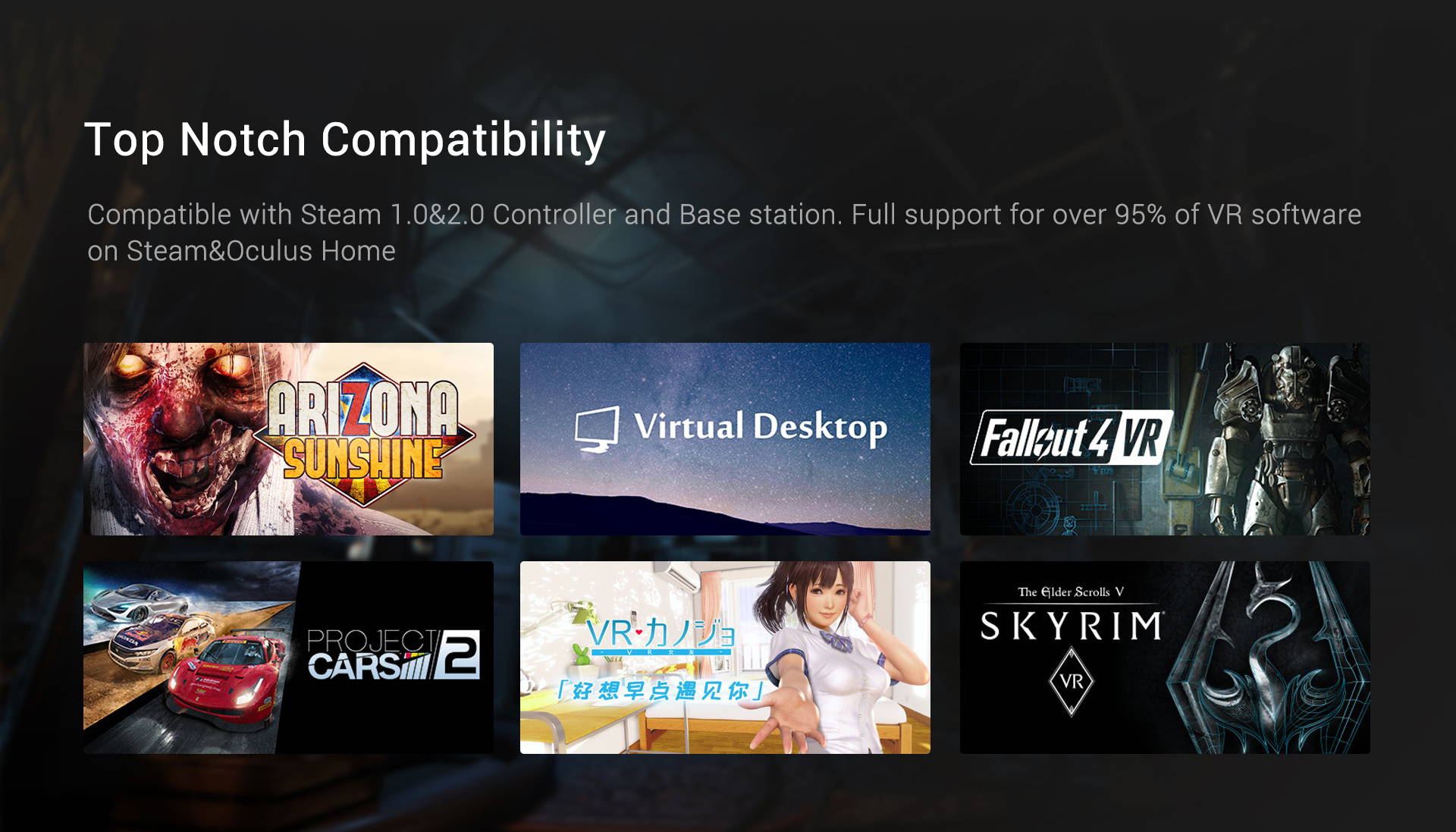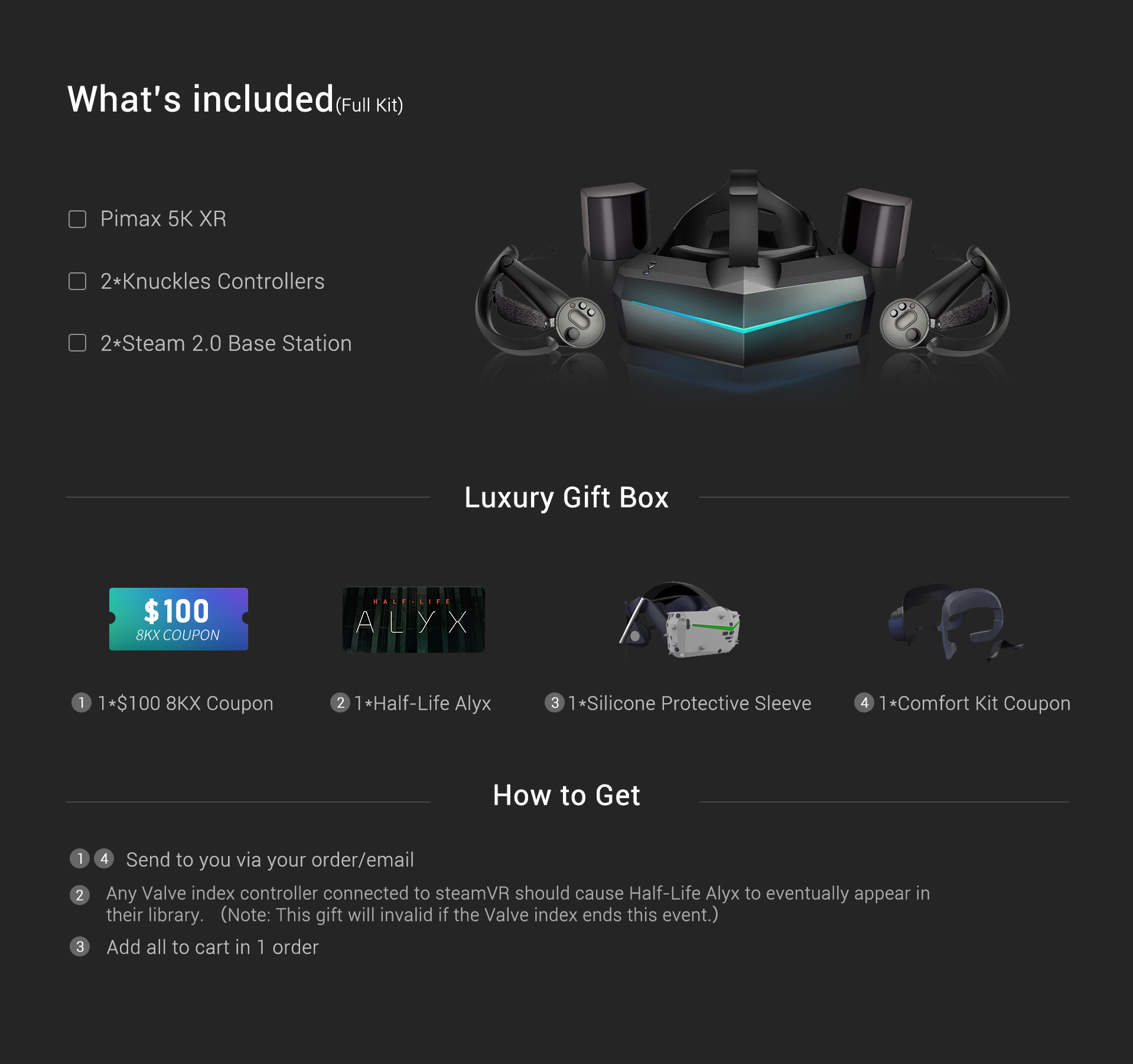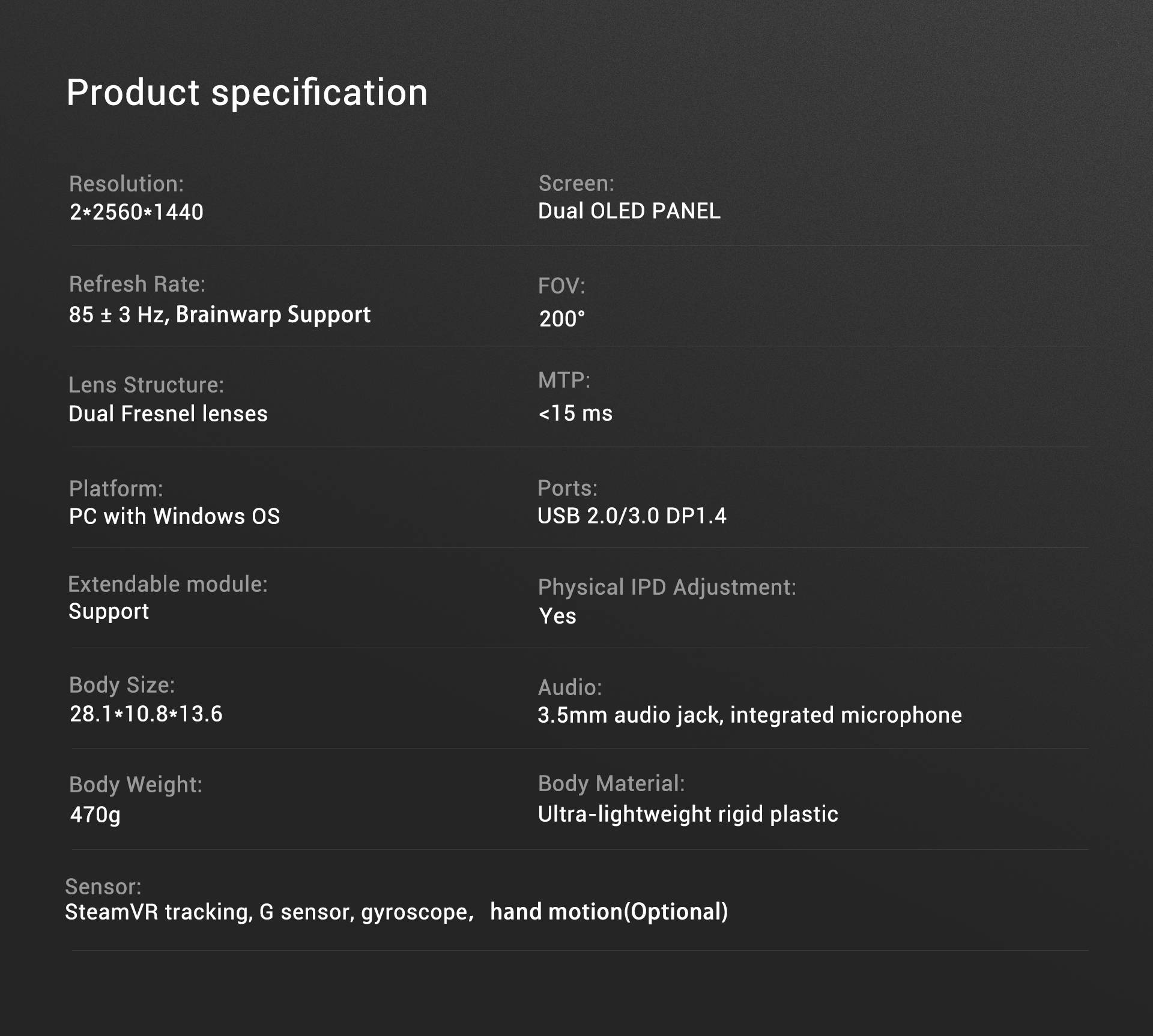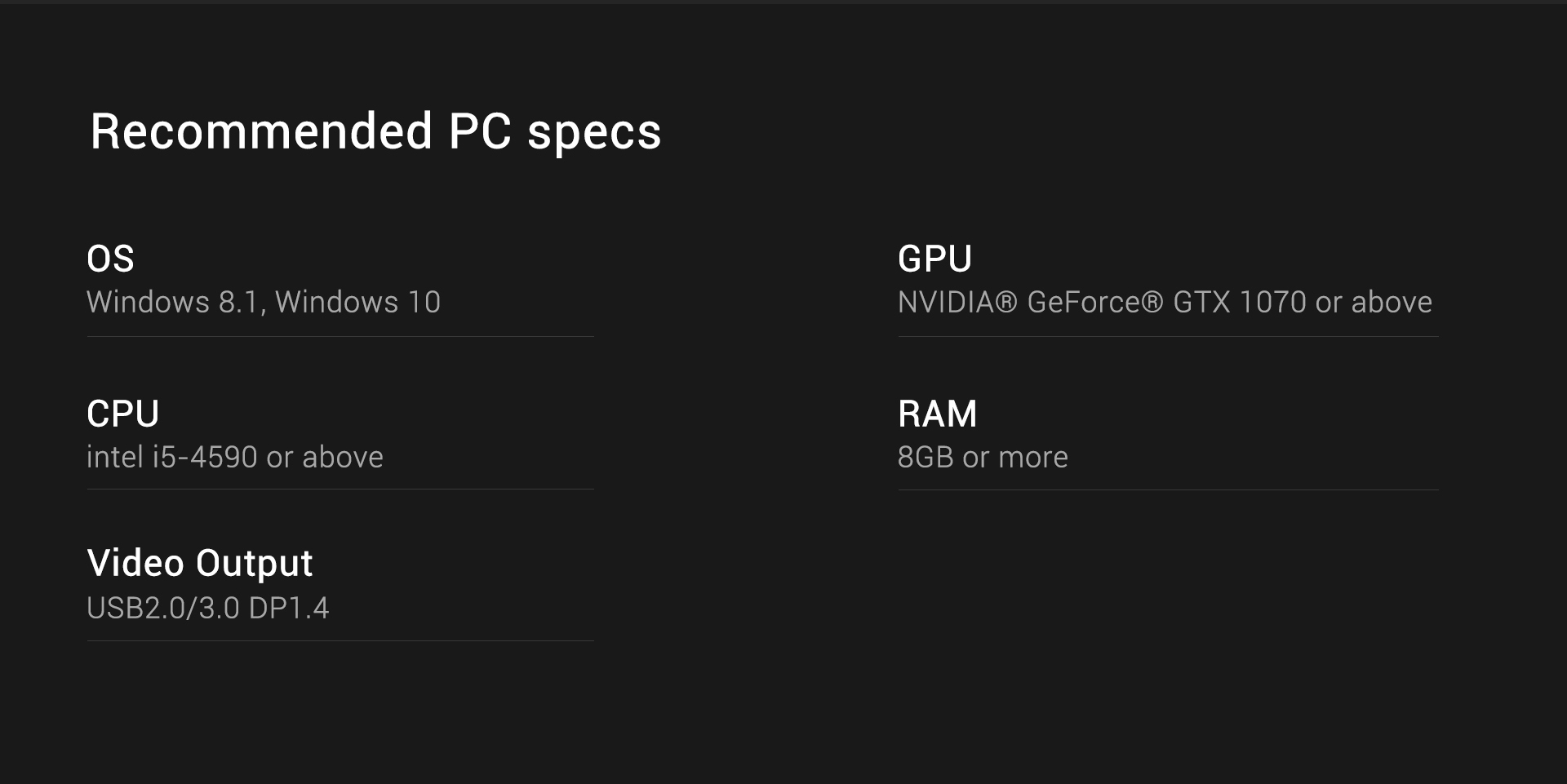 Customer Reviews
09/19/2019
Jari S.
Finland
Pimax 5K XR headset
One thing that affects my review, is that I can't change the distance to my eyes. The image is fuzzy. If I could get the headset further from my eyas, the image would be clear and crispy. Especially I need to get the upper part of the headset away from my forehead. If that was corrected, I would consider 5 stars.Field of view is fantastic. I have a defect set of controllers, so I'm not able to say anything about gaming. Overall quality is good. Depending the shape of your face, the feel may be different, especially how it fits around your nose. Larger bridge, like mine, and you can feel the set. Thicker pad all around the headset would remedy both- the clarity of the image and the headset wouldn't clamp my nose.
09/20/2019
Pimax Innovation, inc.
Hi friend, we have received your feedback. I noticed that this phenomenon is caused by the FFR being turned on. If you don't like this feature, please check in Pitool--"seeting--"Games--" Turn on Fixed Foveated Rendering (do not tick). If this problem solved,could you give us 5 stars? Thanks for your support and have a good day! Pimax customer service team
My first ever VR experience -5K XR (re-update)
Sorry for the 3rd review because the previous reviews both were cutout by the symbol i use. and what i want to say is strongly tell what pros and cons in this HMD to the people who want to buy and Pimax staffs what can improve. This is my first ever to buy and use VR headset. Brought it in the prime day. First impression, not perfect, but great! Before i buy, i just wait almost 2 years for a nice price and good view headset and watch as many headset info/review/compare as i can, then, here it is. About setup the headset,SteamVR - Pitool - plugin headset, then all good to go, nice. Now i have to wait the controller & base station, but i don't think i will buy it when it have to pre-order. 1. The FOV All i have to say is ,it suits me. On the other hand V or O 's headset looks not bad but i just can't take that FOV, it ruined all the feelings when you in VR. and i try to use the small FOV in Pitool, no, not what i want. So you can tell V or O 's and MRs users always looking at that painful and smaller than small FOV. The only benefit i think those may be just cheaper and also with a set of controller + base station. PIMAX's Normal FOV is good enough for most of the users. 2. OLED About colours, just like a normal IPS monitor. Of cause, the all known SDE problem, like the former reviewer said, is there, because of the pentile OLED. If you can't accept that, just wait for a better version or go for other RGB OLED headsets but yet no FOV advantage. But when your head moves, the SDE is less noticeable, it doesn't quite distracting you when you playing. To get a roughly feeling, try to look closely to a 24inch 1080P monitor 5 inch away. Ghosting is also there, not quite noticeable in bright scene though but noticeable in the dark scene. 3. Headset & accessory quality DO NOT judge the outer plastic that has a little un-smoothness/bump on the edge of those joining areas, its not that important. Headstraps, not the best but it get the job done. Cables, tough but not so smooth, just don't bend it so tight, or roll over many times with the chair you sit on. Facepad, its ok,not the best, although not quite fit me. I should buy a better one... By the way, if you kind of oily skin, just get some kitchen paper towel Something is not good enough? As always, Yes. What pimax can improve is not just horizontal & vertical FOV, but also the lens and the image calibration profile. Distortion on the outer lens is noticeable, but more important is the distortion on the inner edge of the lens, which is the rim area of the sweet spot. As the VR reviewer SweViver said in a XTAL VR review, PIMAX just waste too many GPU power to upscale/supersample the image but showing less on the screen. Software is important, try focus more on Brainwarp, that is a great function, but negative effect is sometimes looks weird, distorted and stutter. Colour, contrast, brightness need more fine-tune, and the sliders in Pitool also need to follow the tuning curve, just like in Photoshop's, maybe colour should tune by a pro colour tuner, it can give users a white balance and personal perspective colour tuning. I think i might missing something but i can't tell anymore at this time. And i would like to see a better 4, 5gen PIMAX 5K XR with most of the problem solve with a nicer price in the near future. Here is a little update for my review. *and some unbox photos Its about 1 month since i brought it and tried some games and apps in VR, i dont have VR controller so i just use the Xbox's. Mostly playing VRChat and watch movies. For all those are first experience in VR , what i can tell is you will get dizzy very easy especially when you spin around in VR but sit still on the chair. If you wear it a long time and feel the neck pain just put it off or lie down and take a rest , other than that is just fine. My 5yrs old computer : i7 5960X with Asus X99 R5E Gskill 64G DDR4 ram Titan X (Maxwell) (Firmware Update to support DP1.3/1.4 in NVIDIA website) lots of SSDs & HDDs with custom water cooling
09/10/2019
Pimax Innovation, inc.
Hi, Thanks for your kindly reply, we will keep improving our products and customer service to serve you better. Pimax customer service team
big fov, high resolution
good headset, Pimax!
08/19/2019
Pimax Innovation, inc.
Dear customer, Thanks for your kindly reply, we will keep improving our products and customer service to serve you better. Pimax customer service team
Incredible, but order from Amazon
I also have the 5K+, but for a number of games, most notably Skyrim, the colors were killing me, and the lack of blacks The XR solves that, with the ridiculous FOV Nature Treks, Subnautica, and Skyrim all look wild Yes, there is SDE, most notably on text, but I don't come to VR to read books. I do find it impacts the detail clarity in certain games like Project Cars 2, but I've adapted to SDE before Specifically it's at about the same level as the Oculus Quest. If SDE was a killer for you on the Quest, don't get this, otherwise it's pretty impressive It just doesn't exist *anywhere*.. even the Index is LCD Anyways.. all of that said, for the love of god get it on Amazon. If they're out of stock, wait.. they use Amazon for shipping so it won't come any faster. My lenses came seriously messed up.. 3 weeks of tedious back-and-forth with 24 hour response times later... I still have no lenses.. luckily I was able to swap my 5k+ lenses with it If I was counting Pimax as a company in my rating it would be at best a 3.. but the product is great and I want it to succeed, as again -- this exists no where else
07/31/2019
Pimax Innovation, inc.
Hi, Sorry for the inconvenient. is this problem solved? can you contact us on Pimax servece center?
My first ever VR experience -5K XR
This is my first ever to buy and use VR headset. Brought it in the prime day. First impression, not perfect, but great! Before i buy, i just wait almost 2 years for a nice price and good view headset and watch as many headset info/review/compare as i can, then, here it is. About setup the headset,SteamVR