Vision 8K PLUS (without MAS)
Tax




The price does not include any taxes

About Bundle orders
Bundle orders (with Valve index controller and base station) currently only available for the following

areas:

US, Canada, EU, Australia, New Zealand, and Japan.
Product Separate Delivery Reminder
Due to the products in the Bundle are not in the same storage location, so they will be delivered separately. If you receive one of them first, please don't worry. We will provide you with tracking numbers of all separately shipped products

How to get MAS Coupon




We will send to you via your order/email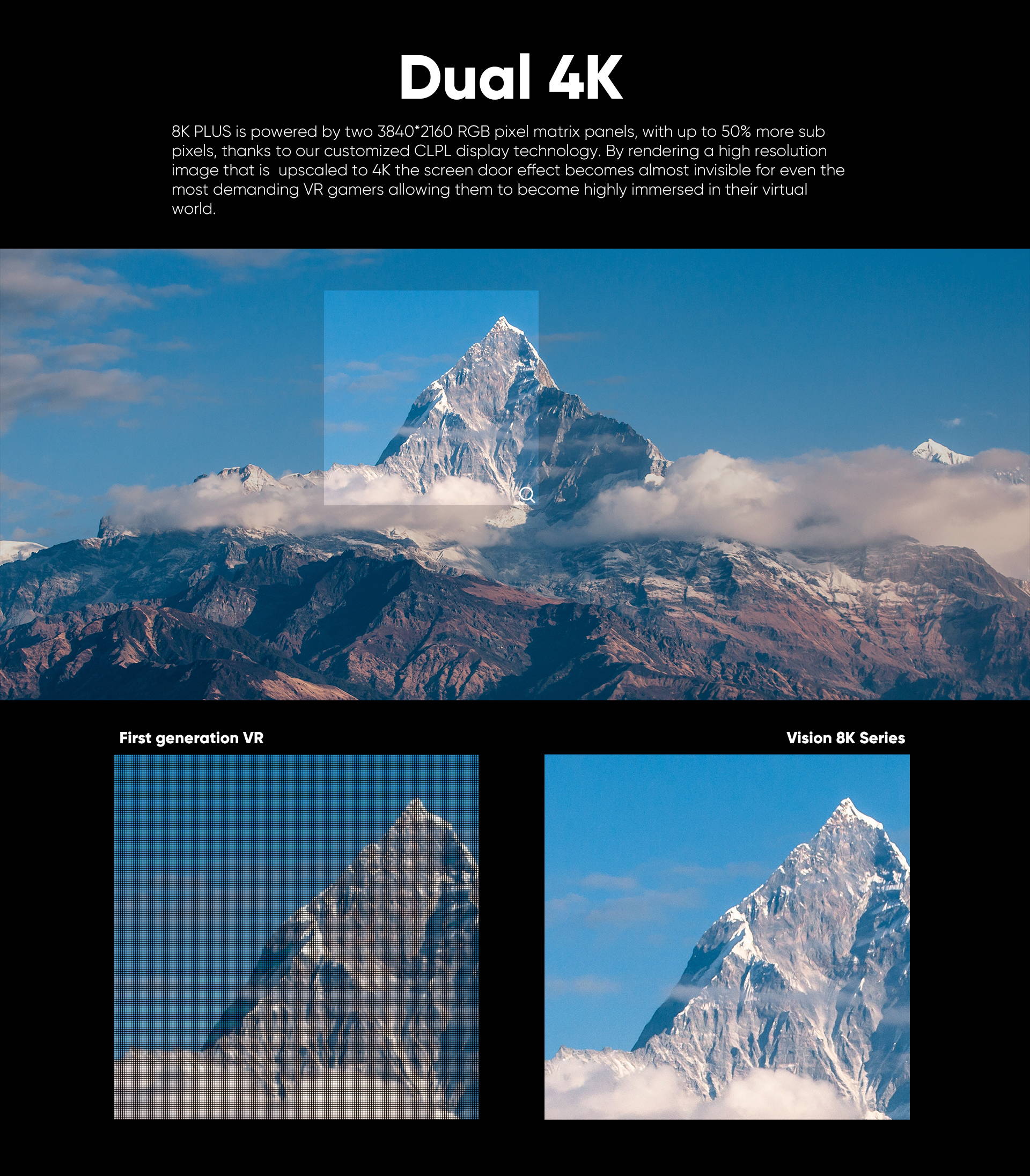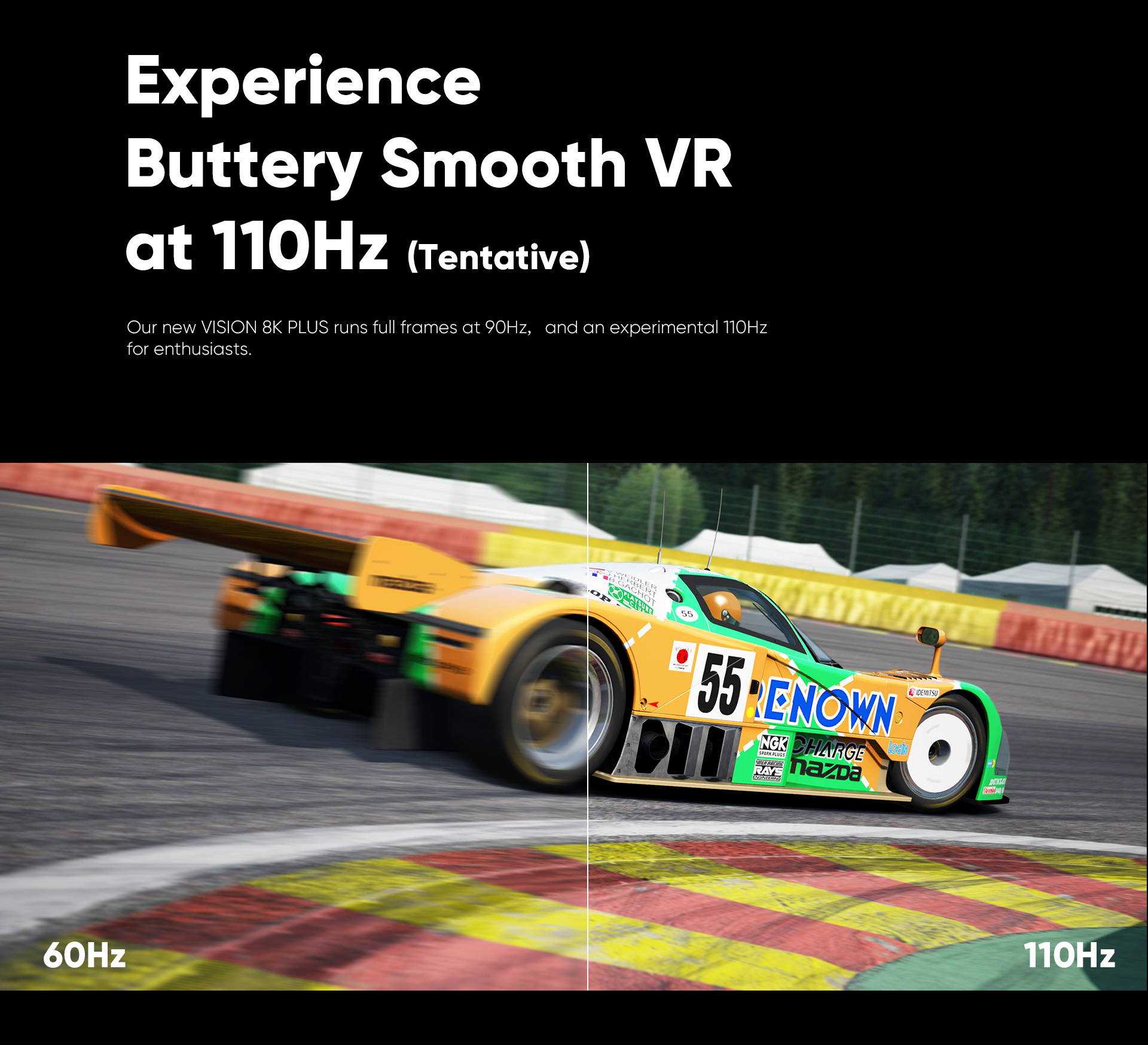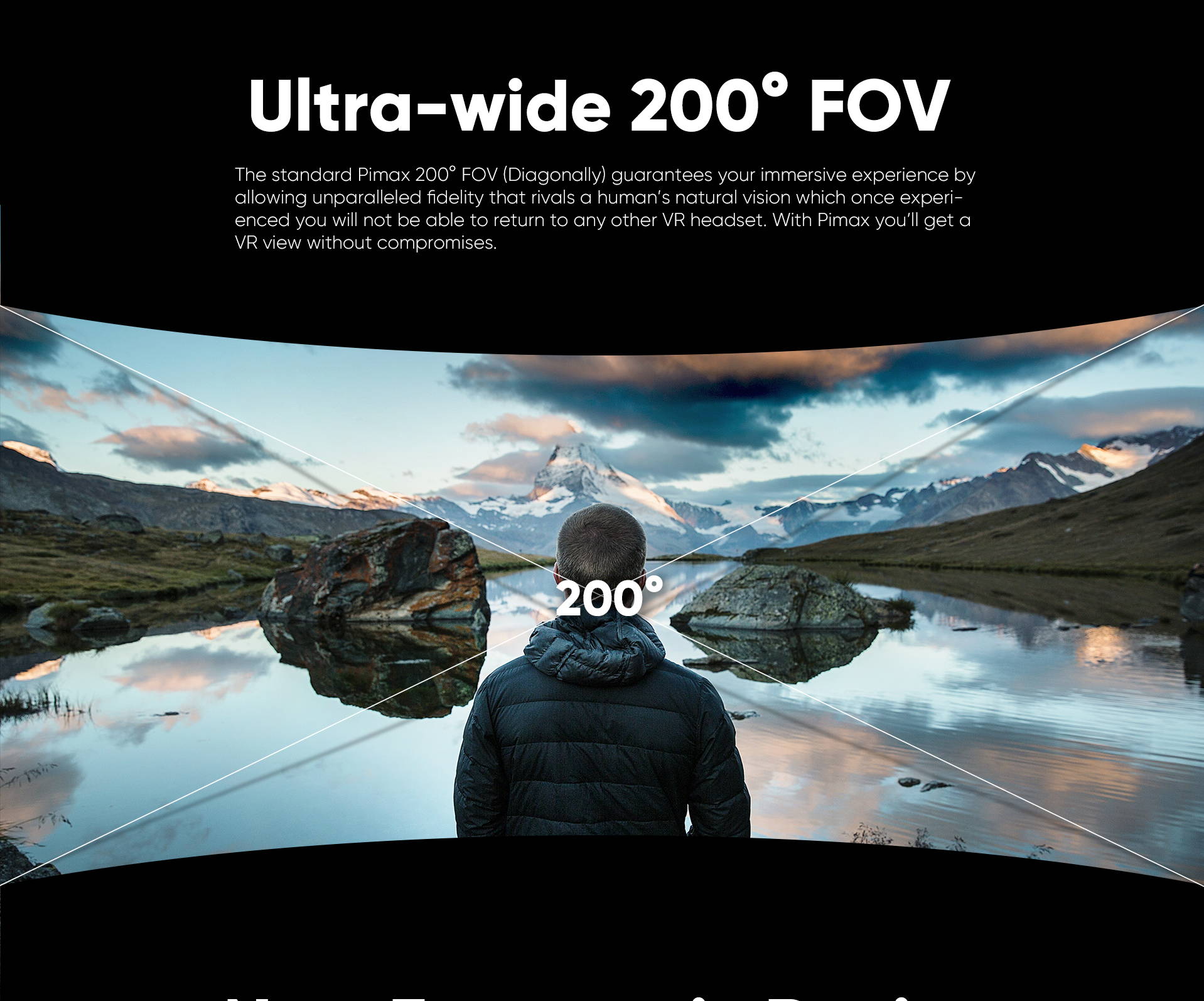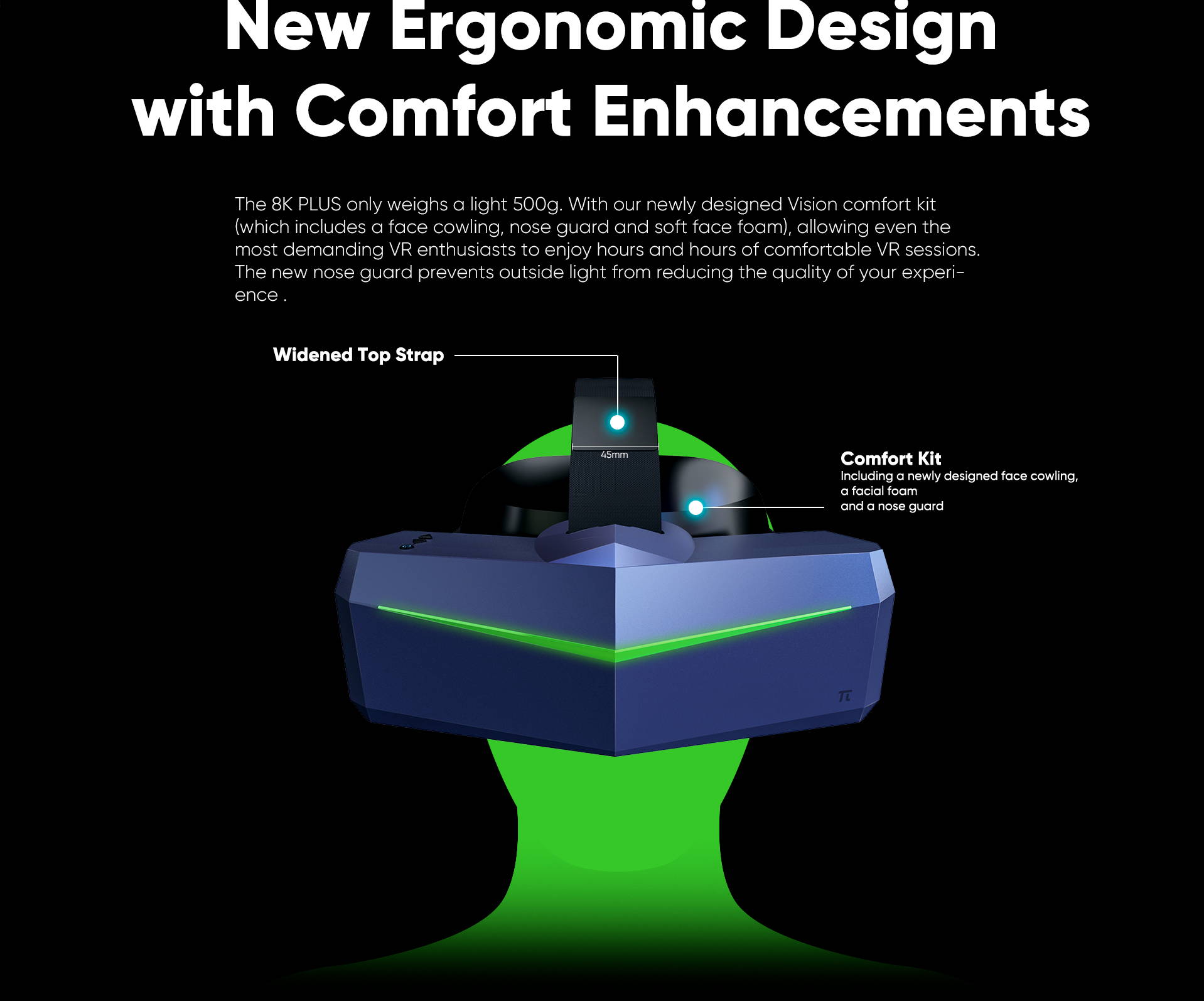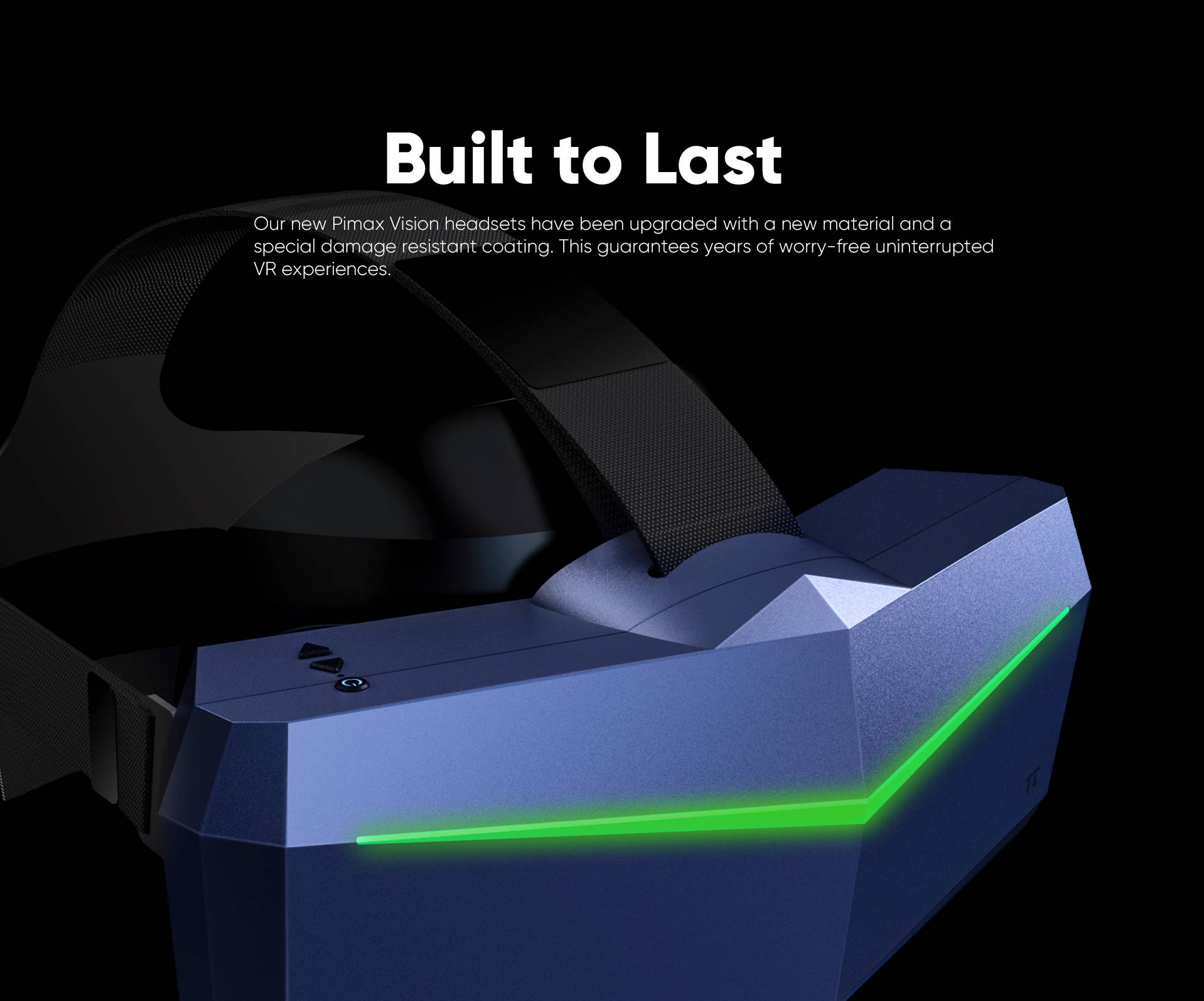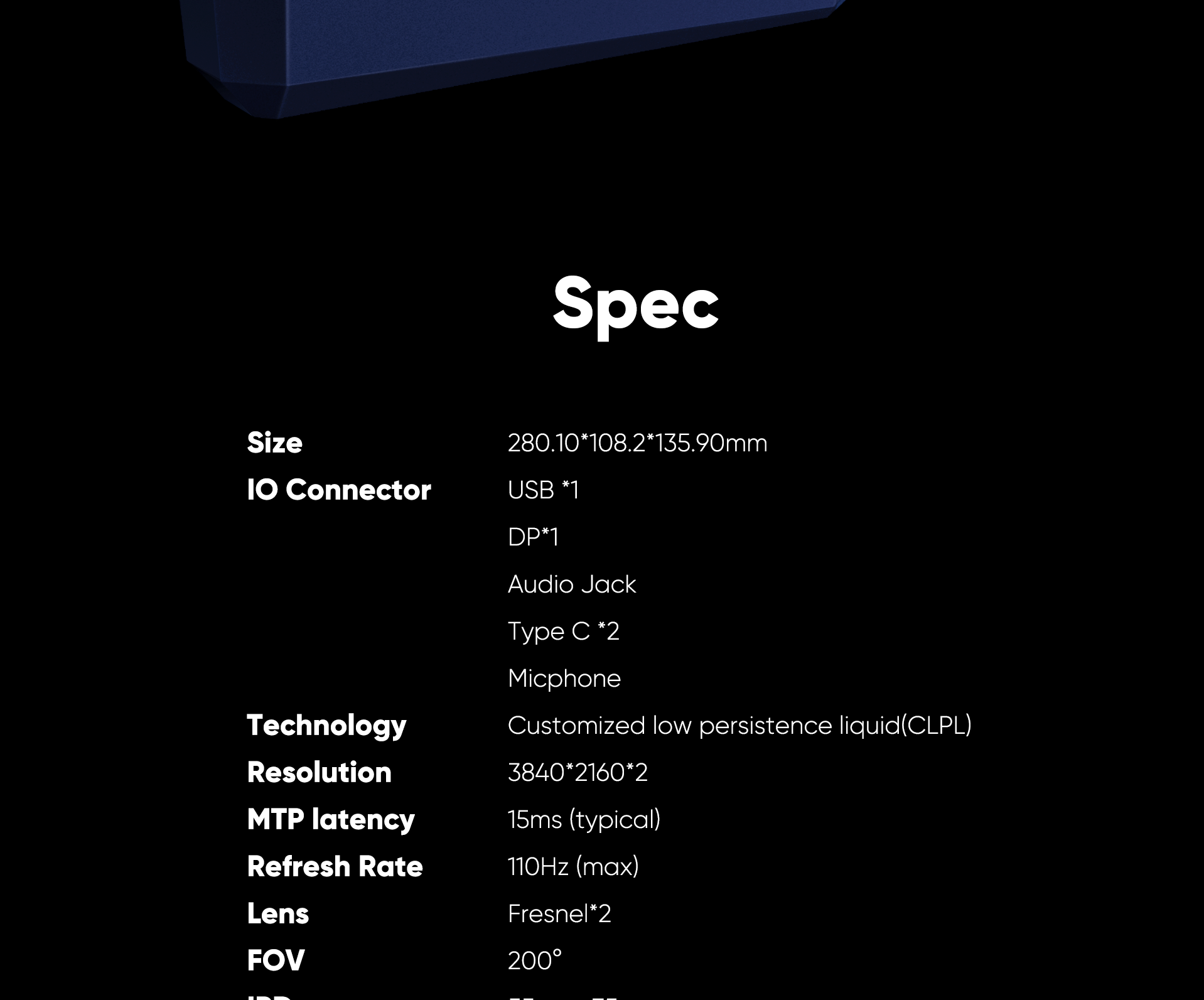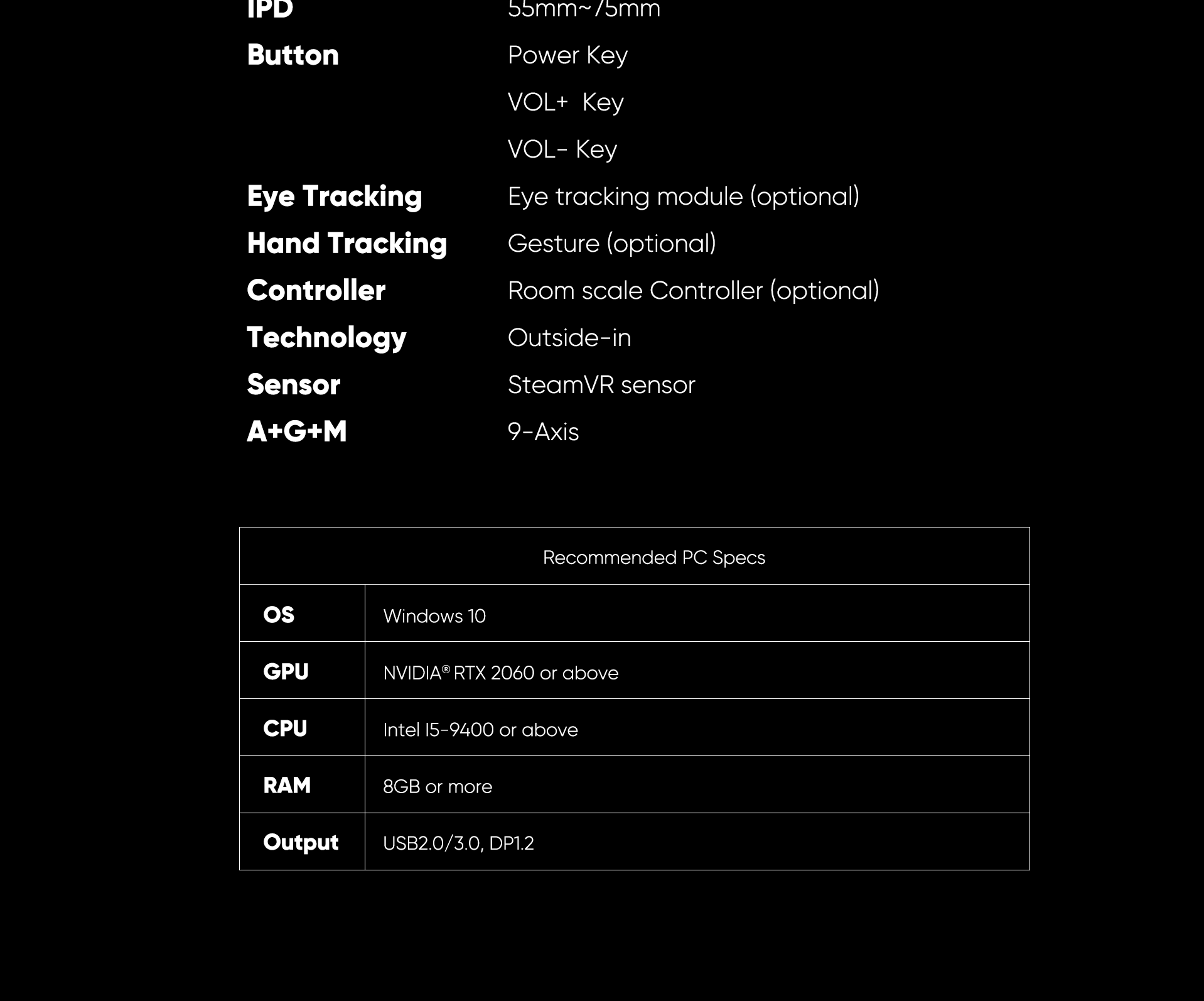 Customer Reviews
06/02/2020
Frank O.
Canada
Fantastic Product!
I loved my PIMAX 5k plus but had to modify it for comfort and the quality was just okay. The 8k plus even without the MAS is much more comfortable and the quality seems much improved. I use VR for DCS and Elite Dangerous so no room scale VR. I ordered the 8k X back in Nov 2019 and can't wait to receive it.
06/02/2020
Quentin B.
United Kingdom
No screen door effect, a massive FOV and really comfortable.
This is a great headset and the only thing i think is an affordable true second gen device, unlike the competition. Some games that are vr optimised are massively improved in the 8k Plus on large FOV. The added immersion you get from having peripheral vision really enhances the sense of speed and movement. The strange forehead cup is a great design, all the weight (which isn't much) can be spread across your forehead so there's no pressure on the bridge of your nose, unlike the 5k Plus which i spent over 1000 hours in. The clarity of the screens is impressive. To illustrate how different it is from the 5k Plus, i have one eye short sighted and one eye long, i need glasses for near and far vision. In the 5k Plus, text was illegible with my glasses on, but i could make it out (blurry) with no glasses. In the 8k Plus, i have wear my reading glasses , but then its like reading off my monitor screen. Think about that for a minute, i have to now wear glasses to see clearly in vr as the screens clarity and resolution have gone past the point at which my vision needs correcting. This did not happen in the Rift CV1 or the 5K Plus as they could not replicate even close to the point of clarity where my vision breaks down. Much better build quality as well which was needed. This 8K Plus feels very solid , there's no flex anywhere in the plastic. The only downside is that in pushing the screens size and res so far, you need a powerful gpu , well optimised games and lots of settings tweaking to get the best out of it, and there are some things that even with a 2080ti do not run well and i need to reduce the FOV to get acceptable framerates. This is not the Pimax's fault though, its delivering us lots of potential, but developers need to exploit it. But that just means this headset will keep getting better as gfx cards and software improve further. Can't wait, i love it, i'm going to spend another thousand hours minimum in this over the next 12 months. I hope games companies deliver us more worlds to immerse in as this is the headset to do it with. Come on developers, we need worlds not "experiences". I've got the headset for it, now i'm just waiting for you.
06/02/2020
Wayne S.
Singapore
Great device
I'm really happy with it so far. My only issue is with the game Elite Dangerous which has some weird behaviour with it that I'd love to try and work out…
TB
04/27/2020
Todd B.
United States
Great for simulators…
This is probably the best balance of resolution versus performance for racing and flight simulation available right now. This HMD is fantastic. My only criticism is that the middle head strap is much too short for typical American heads. I had to jury-rig an extension using a cinch strap and a buckle. Please make it about 75 cm longer. Oh, and when you do, can I get one please?
04/14/2020
Marius T.
France
Pimax 8k plus and War Thunder
Pimax backer on kickstarter , I was using a 5K plus for playing almost exclusively flight sims like DCS , IL 2 and especially War Thunder which I am a big fan. 5K plus was a big plus compare to Oculus Rift, my first VR HMD. After progressive and constant improvement pitool after pitool the SDE was the most embarrassing default of 5K plus still remaining so I decided to check the Pimax 8K plus. I am not disappointed, the image is much better , almost no SDE, it looks very realistic in War Thunder, performance is good with 90 FPS smart smoothed, Steam SS at 100 and Pimax render quality at 2. Only problem is that at this moment you need the Valve deluxe audio strap for confortable long sessions and a high end PC (EVGA GeForce RTX 2080 Ti XC ULTRA GAMING, INTEL CORE I9-9900K, 48 GB RAM) for a good performance . I am also still waiting for the pitool which will enable 110Hz already advertised for the Pimax 8K plus.